Silverstone Campsite and Silverstone Parking
Silverstone Camping & Parking in an excellent location. Book online now.
NO BBQs or Open Fires or Fire Pits
No BBQs. No Open Fires. No Fire Pits.  
SEVERE FIRE RISK 
Boy it's been hot… and it is so very dry on the campsite…. the fire risk of the grass setting on fire is now considerable.
As such we need you to do the sensible thing this weekend and until it's safe again:
NO BBQs, at all until further notice. The rules of No Open Fires, No Fire Pits remain in place
The risk to you, your tent/caravan, the campsite and other campers is now serious.
Please do not use any BBQs on site.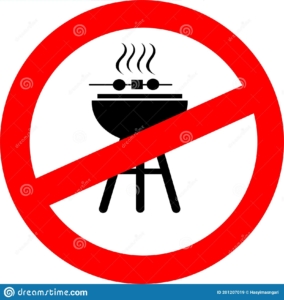 (Inc The Classic, Other Silverstone events & General Camping)
NB Not for F1 & MotoGP
PARKFIELDS BARNS - SELF CATERING
BOOKINGS OPEN – You can now book 2022 Moto GP Camping .
F1 - FORMULA 1 Grand Prix 2023
BOOKINGS  For 2023 will open in due course. Please email info@silverstone-campsite.co.uk  and we will notify you when 2023 bookings are open.  This website includes all the F1 2022 information, which may stay the same or may change. 
F1 CAMPING

Bring the whole family for just £100 for the Weekend (Fri-Mon).


(Non-Hookup Camping pitches & Electric Hookup EHU Pitches available) 
F1 PARKING From £10 a day or £35 for the Weekend (Sat & Sun)

F1 GLAMPING 

The hard work done for you

 

Self Catering 

at Parkfields Barns
Whatever event you're attending in Silverstone, we've got your dedicated campsite covered. From campers to caravans, Winnebagoes and motor-homes, we can take care of all your camping and parking needs.
Leading Silverstone campsite offering camping near Silverstone
Welcoming Tents, Caravans, Campervans, Motor Homes and your Winnebago!
Open all year round
Purpose Built Facilities with Showers all year.
Just a five/ten minute walk (or a one minute drive) from the circuit at Club Corner (opposite the Pitt & Paddock at the Silverstone Wing).  (Note Electric Pitches are 30min+ walk)
Good location to avoid traffic queues after the events.
Unlimited Pitch Size (except for hook up pitches where cabling restricts size)
Groups & Families can camp together
Mobile Phone Charging & Freezer Pack Freezer
PLATINUM SILVERSTONE CAMPSITE RATING in 2021,  2019, 2018, 2017, 2016 and GOLD RATING 2014 and 2015!
SHOWERS FOR ALL EVENTS.
Set in the stunning open countryside, no matter what your group size, we can accommodate you. We are a family run site, and look forward to welcoming you to our farm.
Silverstone MotoGP 2022
Get all the news & details you need to make it a memorable one for you
Moto GP 2022 CAMPING BOOKINGS OPEN  – You can now book Moto GP (

 

Electric 

a

nd

 Non Electric Camping) for 2022
Moto GP 2022 PARKING BOOKINGS OPEN

F1 2023 CAMPING & PARKING  BOOKINGS 2023 will open in due course – Please email info@silverstone-campsite.co.uk so we can contact you when 2023 bookings open. 

"Fantastic stay for British GP, facilities & staff all superb. I would recommend to everyone" Anthony Bent "We used to camp at the 'Official' site but found you last year. Couldn't believe how much cheaper, easier & friendlier you were so will be definitely back this year" Oliver Teale "I have parked with yourselves for the last three years all weekend. Fantastic service and experience never a problem." Bill Wright "Just got back from a brilliant week end at Silverstone and camping for the first time on your site. We are hitching to get booked again with you guys for next year with electric hook-up for 2 tents, 4 adults and 2 cars. We found your campsite perfect for us xx Tracey Fitzwilliam "I must congratulate your team on their work and diligence- the 2 people who manned the EHU field, who were so friendly and personable. Seeing the teams efforts in cleaning up afterwards is a mind opener as no one sees how hard it is to clear up after so many people!" Donna Excellent campsite, well organised and brilliant location for walking up the road to Silverstone." Sam Saunters "We have stayed on Dadford for many years now. Lovely staff, they cant do enough for you, coped brilliantly with all the covid restrictions. Cant wait to go back for the Moto GP at end of August" Wendy Meredith "just a quick note of thanks, i stayed at dadford road site, this was my first f1 ever and my first time staying on your site. The facilities were really good and the traffic leaving was a surprise as i was out very quickly when i left. Can i also just say Richard and Viv who worked our part of the site were brilliant, they seemed to have a great repour with everyone and were extremely helpful because of them we will be booking again for next year" Charlie Arnold "Our first time at Dadford camping, but not the last. Definitely be booking for next year for the F1. optional electric, food van, a wee shop for essentials, music in the back ground from other campsites, just perfect..." Tracey F "Thank you to you and your team for an excellent weekend. We all had a great time and it was my sons first whole race weekend and he loved it. See you next year, save us a EHU pitch!" Andrew Livesey "What a brilliant weekend! We've camped at Silverstone many times but this was our first visit to your site. There was some apprehension about the lack of clubhouse and evening entertainment but it actually made no difference , there was plenty of entertainment from other campers. We had a thoroughly enjoyable time and will be back next year. Please pass our thanks onto everyone involved, " Lesley Hunt "Thank you to you and your team for an excellent weekend. We all had a great time and it was my sons first whole race weekend and he loved it. See you next year, save us a EHU pitch!" Andrew Livesey
SATNAV will bring you directly to the Campsite Entrance.