You consider yourself more of the adventurous type. Camping with power is not real camping. You want to experience the adventure associated with 'roughing it', being resourceful, and just making do.
So if a lesser extreme version of Bear Grylls is your preferred style, and glamping, hotels or resorts doesn't appeal, you're probably more inclined to book a non-powered campsite in Silverstone.
So here are a few tips to help make camping 'off the grid' run a little smoother.
1.INVEST IN A POWER BANK/ SOLAR POWER BANK
Gone are the days when your 2001 'flip top' Nokia lasted a few good days without having to be charged. I am lucky now to get a full day out of my smart-phone before I need to put it on the charger. Many a time I have been caught out with a flat phone and no back up plan! And we all know that there is nothing at all 'smart' about a flat 'smart-phone'. Therefore purchasing a power bank was one of my best camping/travelling investments yet.
As for the logistics, it's easy! You simply connect your phone charger cord into one of the two the USB sockets on the portable power bank, and you are away laughing.
I personally have a Mophie, and I can get about 4 full phone charges out of it before I need to recharge the Mophie.
This gadget can charge up to 2 devices at once. It will also charge laptops, iPad or anything that has a USB connection.
.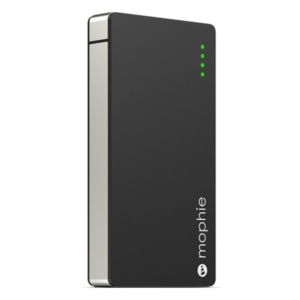 Now the Solar power bank takes things a step further, in that the power bank itself does not need to be plugged into conventional wall electricity, but has solar panels on it, which charge under sunlight.
Although, since there is not always a strong correlation between the words 'UK' and 'Sunshine', I would be a bit hesitant with solely relying on a solar based charger. But nethertheless, a great sustainable option that may come in handy if we get some nice sunshine whilst camping in Silverstone.
If you are interested in finding more about Solar Power Banks, this blog by Independent will give you a run-down on the Top 8 Solar Banks on the market.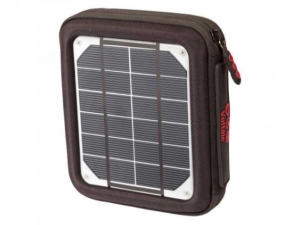 2. BUY LED HEADLAMPS
Torches are ok, but headlamps give you full use of both hands when fumbling around looking for things in the dark.
LED headlamps are the way to go as they are bright, lightweight and are the most power efficient.
When it comes to charging, be sure to purchase a headlamp that will last a minimum of 10 hours on any setting.
For powerless camping, you can opt for headlamps that are either powered by one use batteries, a power Bank, or solar bank.
Another consideration is brightness. Find a headlamp with a high lumen output. This will result in a brighter light, with a longer beam distance in diverse environments.
Most decent headlamps use proximity and movement modes to adapt light according to their surroundings.
Two more points to think about – make sure your headlamp is lightweight so you don't get a tired neck, and ideally purchase one that is waterproof, as you never can be too careful under this unpredictable UK weather!
Looking for a battery charged Headlamp? The  Petzl-Tikka-XP is a great option.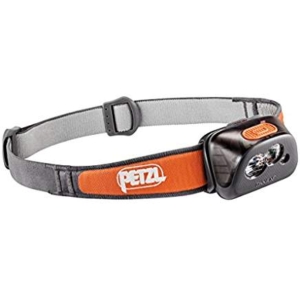 Or looking for a USB chargeable headlamp? Check out the Aennon Top – Pro – XS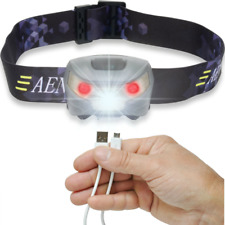 3.  COOKING AND BOILING WATER
Being able to cook your own food over a heat source is for one handy, but will also add to your Silverstone camping experience.
There are many stove types on the market that will allow you to bbq your steaks at night, and boil your water for a cup of coffee in the morning.
Stoves vary in size from pocket sized burners to big stove-tops complete with a grill.
Camping stoves are like portable hobs. You can cook anything that you would normally cook on your stove at home. Just stick a pot or frying pan on top and make sure you have the right fuel – then your all set.
Gas is the most common fuel used for camping cookers (propane and butane) or liquid fuel (paraffin, kerosene, etc). The stove will have a particular canister that is designed to clip or screw on.
Note: Never cook inside your tent – potentially poisoning carbon monoxide fumes. And have a go at setting your stove up at home first, making sure you have the right fuel!
The Vango Roar (below) is foldable to compact size, ideal for large pots, takes gas (butane/propane mix) and boils 1L of wateer in 3 minutes.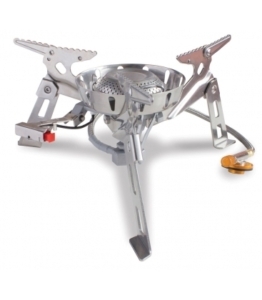 The Appetizer 3-Burner Stove with Grill (below) is a pretty serious stove, with 3 elements, and includes a grill. This would be ideal for larger family camping.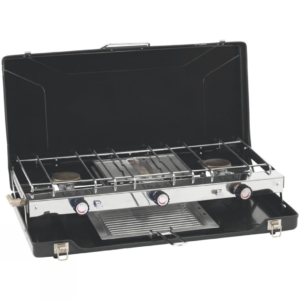 The aim of camping with no electric hook-up has never been about convenience, but with all these gadgets and devices on the market, it sure helps with the ease of it all.
If you have any other camping tips to add, please leave a comment below. We hope you enjoy your F1 camping experience, and if after reading this you decide that being hooked up on the grid is more your thing after all, we are now offering electric hook-up sites for $85 pounds for the Formula 1 weekend!!
Plus, if you are on a non powered site, and you don't have a power bank, we have charging lockers on the Silverstone campsite.
For more information, message us on facebook, or email us at info@silverstone-campsite.co.uk
https://silverstone-campsite.co.uk/wp-content/uploads/2021/03/SC-logo-2021-02-300x120.png
0
0
Caroline Pulin
https://silverstone-campsite.co.uk/wp-content/uploads/2021/03/SC-logo-2021-02-300x120.png
Caroline Pulin
2018-05-26 16:17:03
2019-03-13 11:29:06
3 Top Tips for Camping in a Non Powered Campsite